Dutchman Ryan Babel has stated the difference between JurgenKlopp and Pep Guardiola who manages Liverpool and Manchester City respectively. Both Klopp and Guardiola have gone against each other on numerous occasions this season and they could still meet in the Champions League final in the coming weeks.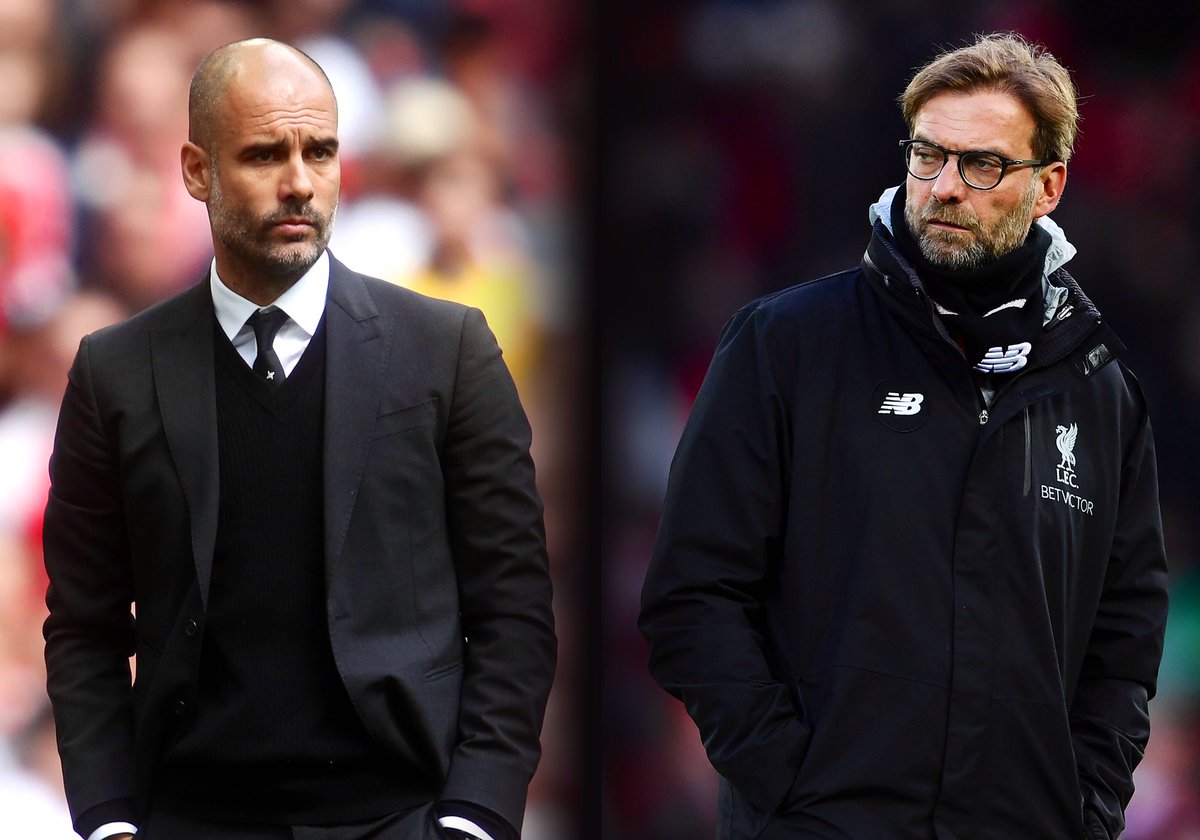 Ryan Babel spoke to talkSPORT earlier this month about Guardiola and Klopp as he agreed that they are both world-class managers. According to the Galatasaray, the difference between the two managers is their playing style. Ryan Babel was speaking ahead of the FA Cup semifinal clash between the two teams penultimate Saturday and on the back of a 2-2 draw between the title contenders on the Premier League scene.
Earlier in the season, hosts Liverpool and Manchester City played out a 2-2 draw in the league with the Citizens coming from behind to earn a point at Anfield. They repeated the result earlier this month when the two teams met for their second and final league meeting this season.
On Klopp and Guardiola, Babel said that the Liverpool manager adopted a playing style that was more direct when he took his team to the Etihad Stadium in the league this month. Klopp stuck to his usual playing style which saw Liverpool get to the opposition box in a flash after a few passes. On his part, Guardiola also stuck to his usual playing style of passing the opposition to submission before outscoring them during his last league meeting with Klopp and Liverpool. Guardiola and City made several more passes than Klopp and Liverpool, but in the end they could only settle for a 2-2 draw after losing the lead twice.
Ryan Babel said Liverpool didn't play well in the first half-hour, but they were able to recover well on the way to a draw at the home of the Premier League champions. In stark contrast, Liverpool made a bright start in the FA Cup semifinal clash with City at the iconic Wembley Stadium recently as they raced into a three-goal lead at the half-time break on the way to a 3-2 victory thus securing their place in the FA Cup final.